---
With our licensed and branded Flash Security app, you have the capability of remote access to control your alarm system, lights, locks, and thermostats, as well as live camera viewing of your home or business from anywhere. We are amongst the leading smart security integrators and can integrate your devices to function according to the status of your alarm system.
When the alarm is armed, you get an option to trigger lights to turn on or off, doors to lock, and thermostats to change the temperature automatically. When you return and disarm your alarm system, devices will revert to their original settings. In many of our testimonial trials, the cost savings when using these features have covered 60%-75% of their monthly central station fees.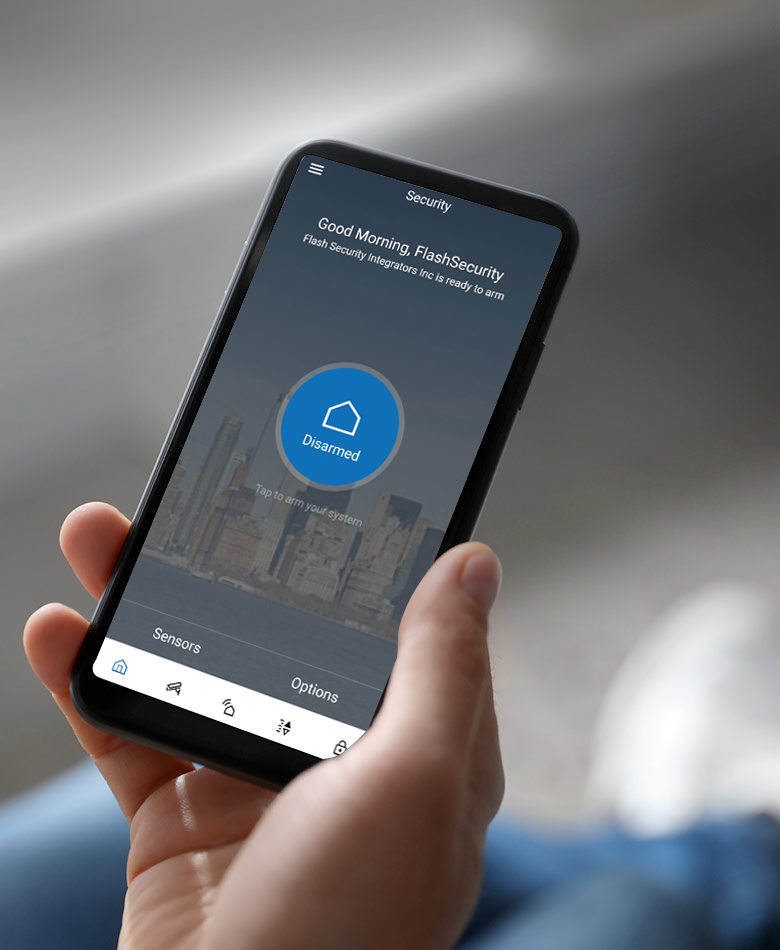 Why Choose Flash Security
We at Flash Security Integrators are here to provide families and businesses with professional security systems. Servicing the Northeast and urban metro areas, we manage security efficiently at anytime from anywhere.
We are constantly striving to be the employer of choice creating a team of skilled and respectful professionals with customer appreciation at the forefront of our goals to success.